scented goods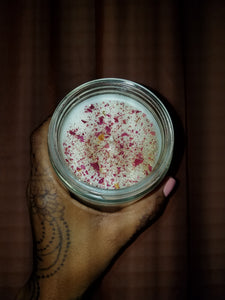 Caribbean Queen - Luxe Blend
Extra Extra, Read All ABout It...
Set the tone in your home with this floral yet vibrant scent-sational aroma. It's saged with good intentions, sprinkled with crushed rose petals and dashed with colored glitter.
Smells amazing? Hell yeah - it smells ah-maz-ing!
Grab Yours Here..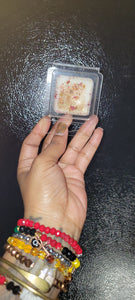 Wax Samplers
These wax samplers are perfect for sampling our amazing scents. Looking for a great way to figure out which scents are your favorite.
Wax Samplers - $1.50 / 1 ounce
Wax samplers are a great gifting idea. Or just toss'em in your bag to stay lit on the go.
Grab Yours Here...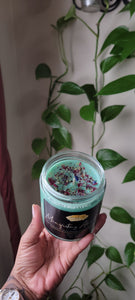 Manifesting Abundance...
New Scent Alert!
Take your personal vibes and/or manifestations to the next level with this scent-sational, upscale, sensual yet earthy scent-Manifesting Abundance.
It enhances your calm, adds to your relaxation as it lights your space with sweet, earthy hints of delight.
Charge her with your wonderful intentions, deeply inhale all of her aromatic essence.
Grab Yours Here...
REVIEWS: Read About Our Candles...